Naija Tech News (NTN) on 18, and in content,

Legit ways you can make money using just your smart phone,

Make Money

,

smart phone
.
I'm sure you must have heard people talk about how they make money with smart phones. Well, I'm not sure how they made their own, but this article is based on my experience not hear say.
Smart phones are quite expensive, so if you have one, put it to good use amd recover your money.
1. Article Writing
Opera news hub is a very good platform for easy cash. Here, you publish articles; the more persons that read your article, the more money you will make.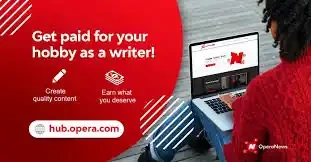 2 Data selling
Data is the one thing almost everyone needs. Most persons buy data atleast one in a month.
With SME data, you can share data to others while they pay you directly.
3 Graphic designing
There are some good phone apps that allows you make simple but wonderful designs. You just need to download them and then learn. You can advertise people's businesses, make birthday designs and many more. Imagine how much you can make!!
Thanks for reading. Drop ur questions and comments and I'll attend to them.
If you think this post can be helpful to somebody else, please share it on Twitter, Facebook or Whatsapp it to friends. There are buttons below for this (easy to use too)! Join Over 5,000 + Readers. Get a free daily update via Email HERE
---
YOU MAY LIKE
Note: off comments will be trashed and you will be marked as Spam! use
contact us
, if it's required.