Naija Tech News (NTN) on 19, and in content,

Top 10 Best 4G iTel Phones to buy in 2020,

4G

,

4G iTel phones

,

Best 4G iTel Phones

,

iTel Phones
.
---
Where To Buy
Note:
We may earn a commission when you buy something through the affiliate links above.
Are you looking for the best 4G iTel phones to buy in 2020? or you are wondering if there 4G-enabled itel devices in the market?. You don't have to worry anymore, we have compiled the best itel phones with 4G internet all in this article for you.
iTel Mobile is a phone company owned by Hong Kong-based Transsion Holdings. They focus on manufacturing cost-effective mobile devices for emerging markets like Nigeria and Africa at large. So it is not surprising to see that their devices are quite affordable. In fact, their Android phones are some of the cheapest you can buy now.
So without wasting time, let's check out the best 4G iTel phones in the market.
iTel P36 Pro LTE
Below is the content's table
This is the latest iTel smartphone to debut in the Nigerian market. The company is very popular in Nigeria which is considered as an emerging market in the world of technology. The iTel P36 Pro LTE features a 6.5-inch IPS LCD display with HD resolution. The camera specs at the back is an 8MP + 0.3MP sensors. While there is a 5MP at the front for selfies. The phone is equipped with a 5,000 mAh battery capacity and supports a 10W fast charging technology.
iTel Vision 1
I Don't know if this smartphone should really be on this list. Considering the fact that it is almost identical to the iTel P36 Pro LTE. The iTel Vision 1 is released for the Indian market and has a 6.09″ display, dual rear camera (8MP + 0.08MP) and 4,000 mAh battery capacity. It runs on an outdated Android 9 Pie operating system and features Unisoc SC9863A processor. It has the same memory configuration (2GB/32GB) as the iTel P36 Pro LTE.
iTel A22
This is another quality iTel smartphone with 4G connectivity. The device is priced around N25,000 in Nigeria. It isn't a new smartphone and was released in the year 2018. The iTel A22 features a compact display which measures 5.0-inch with a low 480p resolution. There is just a single 5MP camera at the back. For selfies, it sports a mere 2MP. Battery capacity is not the best either, coming in at 2,400 mAh. Under the hood is a Snapdragon 210 SoC with Quad-Core processor clocking at 1.3GHz and paired with a 1GB/8GB memory configuration. The device runs on the Android 8.1 Oreo.
iTel A22 Pro
Next on the best 4G iTel phones to buy in 2020 is the iTel A22 Pro. It is the Pro variant of the iTel A22. There is really not much separating both devices. The iTel A22 Pro has a bigger RAM – 2GB and bigger storage capacity – 16GB. Every other specs and feature from display to hardware to the battery are the same on here. The device costs around N28,000.
iTel A44
The iTel A-series has another 4G enabled smartphone worth checking out and is called the iTel A44. It got a bigger display size (5.45″ with 480p) compared to the iTel A22 series. It sports a single 5MP camera sensor at the back and front. It runs on 1.3GHz Quad-Core processor with 1GB RAM. While battery capacity is 2,400 mAh. You can get the device at around N24,000.
iTel A44 Pro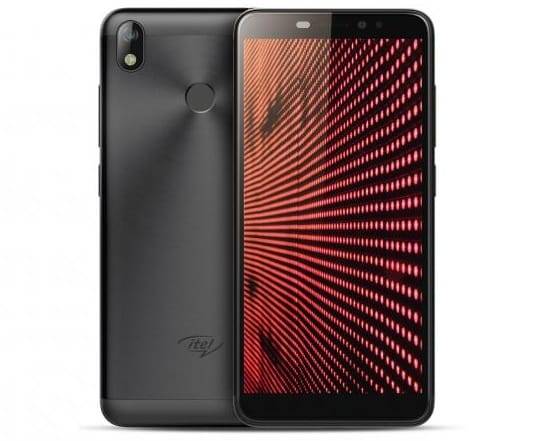 The pro version of the iTel A44 comes with a 2GB RAM and 16GB internal storage. The body design is also quite different from the vanilla version. Its 5.45-inch display features a bigger 720 x 1440 pixels resolution. Instead of 5MP sensors, the iTel A44 Pro comes with an 8MP camera sensor at the front and also at the back. The phone's price range is between N28,000 – N32,000.
iTel A45
This iTel A45 was released in 2018 and comes with a 5.45″ HD display. It runs on a MediaTek MT6739WA chipset with Quad-Core 1.3GHz processor. There are two cameras at the back – 5MP + 0.3MP with LED flash. Whereas at the front is a 5MP selfie camera. Its battery capacity (2,700 mAh) is also bigger than the iTel A22 series and A44 series. The phone will cost you about N26,000 in the market.
This is our best 4G iTel phones to buy in 2020. All the smartphones listed here are very affordable as the company focus on producing devices for consumers who are on a strict budget.
If you think this post can be helpful to somebody else, please share it on Twitter, Facebook or Whatsapp it to friends. There are buttons below for this (easy to use too)! Join Over 5,000 + Readers. Get a free daily update via Email HERE
---
YOU MAY LIKE
Note: off comments will be trashed and you will be marked as Spam! use
contact us
, if it's required.